Are you looking to add a bit of fun and personality to your living room? An accent wall is one of the best ways to personalize your interior space. Accent walls are an easy way to make a bold statement in any room without having to spend too much time or money. If you're stuck looking for ideas on how you could design your own unique living room accent wall, then look no further! In this blog post we will explore 10 creative ideas that can take your decorating game up a notch and give your space some serious style.
A geometric mural adds a contemporary and eye-catching element to any space. This intricate artwork, composed of geometric shapes and patterns, creates a visually dynamic focal point that instantly grabs attention. The interplay of angles, lines, and colors within the mural infuses your living space with a sense of modernity and artistic flair. Whether it's a large-scale mural covering an entire wall or a smaller accent piece, the geometric design creates a harmonious balance between structure and creativity.
Elevate the allure of a rustic living area by extending a traditional stone fireplace to cover the entire wall thus crafting a captivating accent space. The earthy tones and natural texture of this material can perfectly complement the charming shiplap ceilings and the warm glow of light wood flooring. While the notion of a textured accent wall may raise concerns about visual clutter, rest assured that you need not shy away from incorporating wall art or other decorative elements. Thoughtfully curated accent pieces and décor, such as strategically placed artwork or carefully arranged jewelry stacks, can further promote a sense of luxury to the space.
Infuse your living room with a vibrant and enchanting ambiance through the addition of a floral accent wall, an element that breathes life and beauty into the room. Thoughtfully pair with furniture that accentuates specific colors within the pattern for greater aesthetic impact.
If your desire is to incorporate vividly colored furnishings, then a white wall can serve as an ideal canvas. By embracing the timeless charm of shiplap, you have the opportunity to create an accent wall without relying on a specific color. This design choice not only imparts a touch of character to the room but also allows the vibrant pieces of furniture to take center stage and effortlessly draw attention to the room's decor.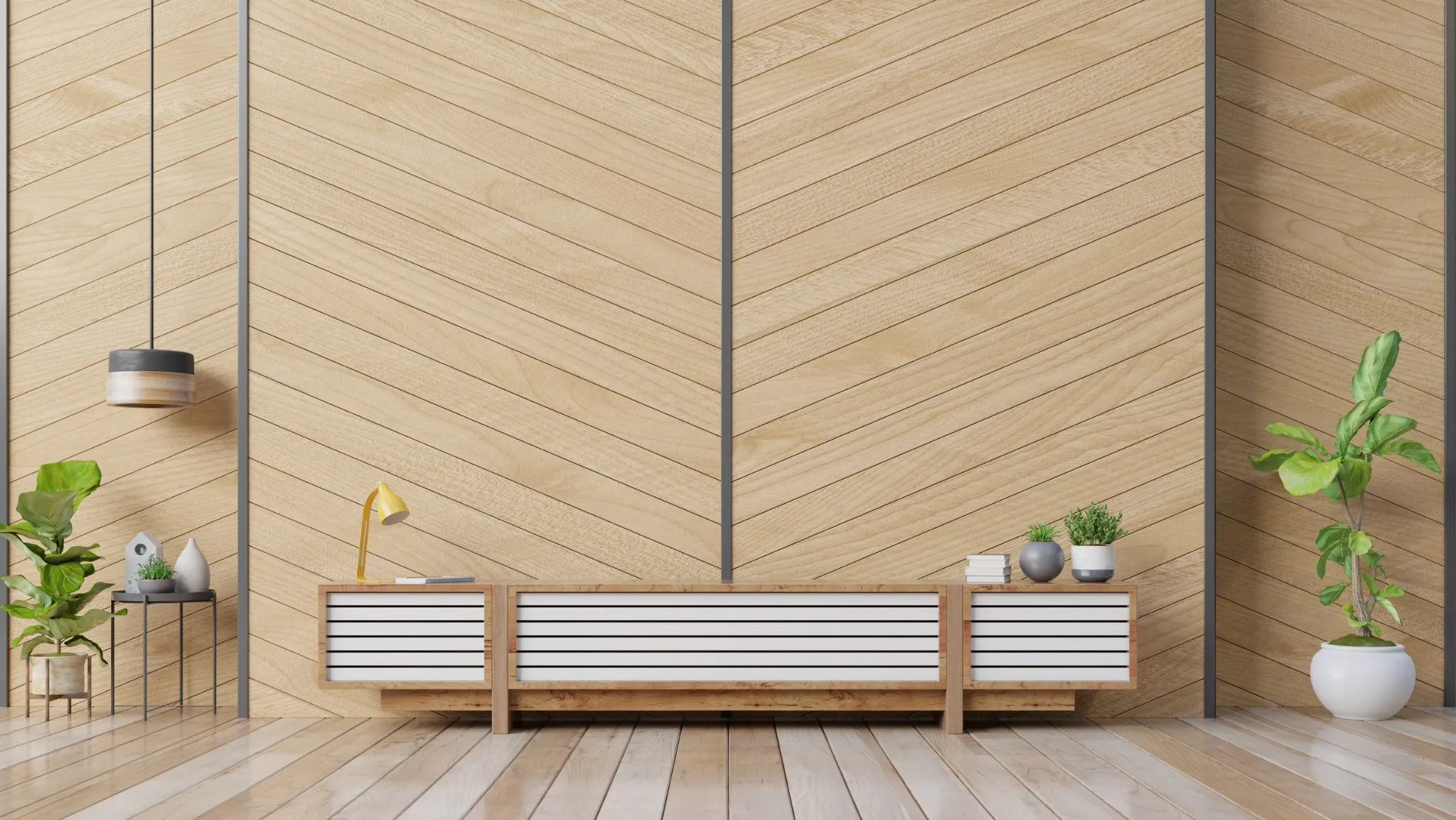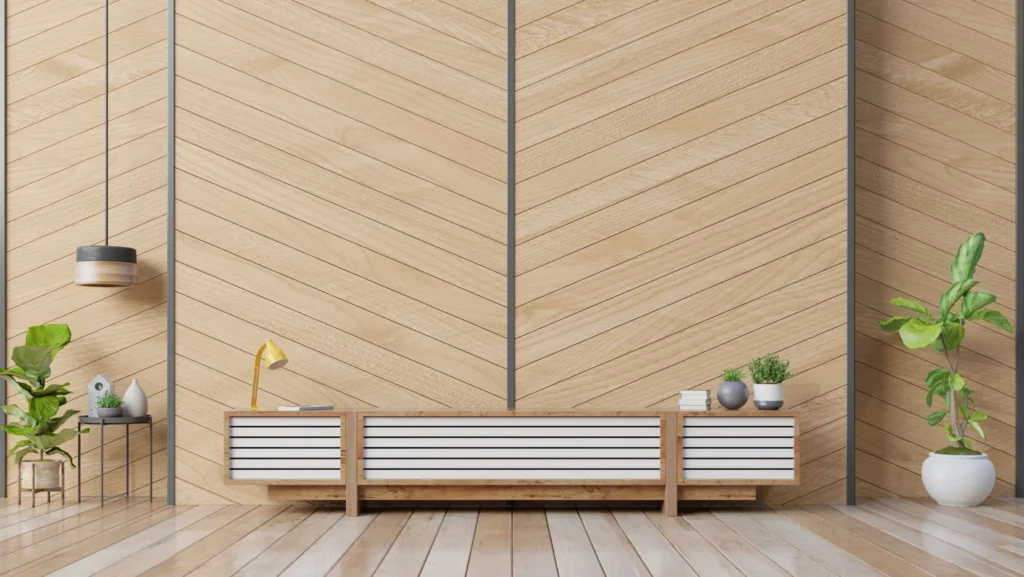 To redefine the concept of an accent wall in the living room, consider extending the visual impact beyond a traditional wall. Instead, opt for built-in bookcases that span the length of the room creating a striking focal point against the backdrop of pristine white walls. While the idea of using black paint may initially be intimidating, the luxurious luster of glossy paint can actually create an illusion of spaciousness. When adorning shelves, be mindful of their purpose and effectiveness and abstain from overwhelming them with an excessive display.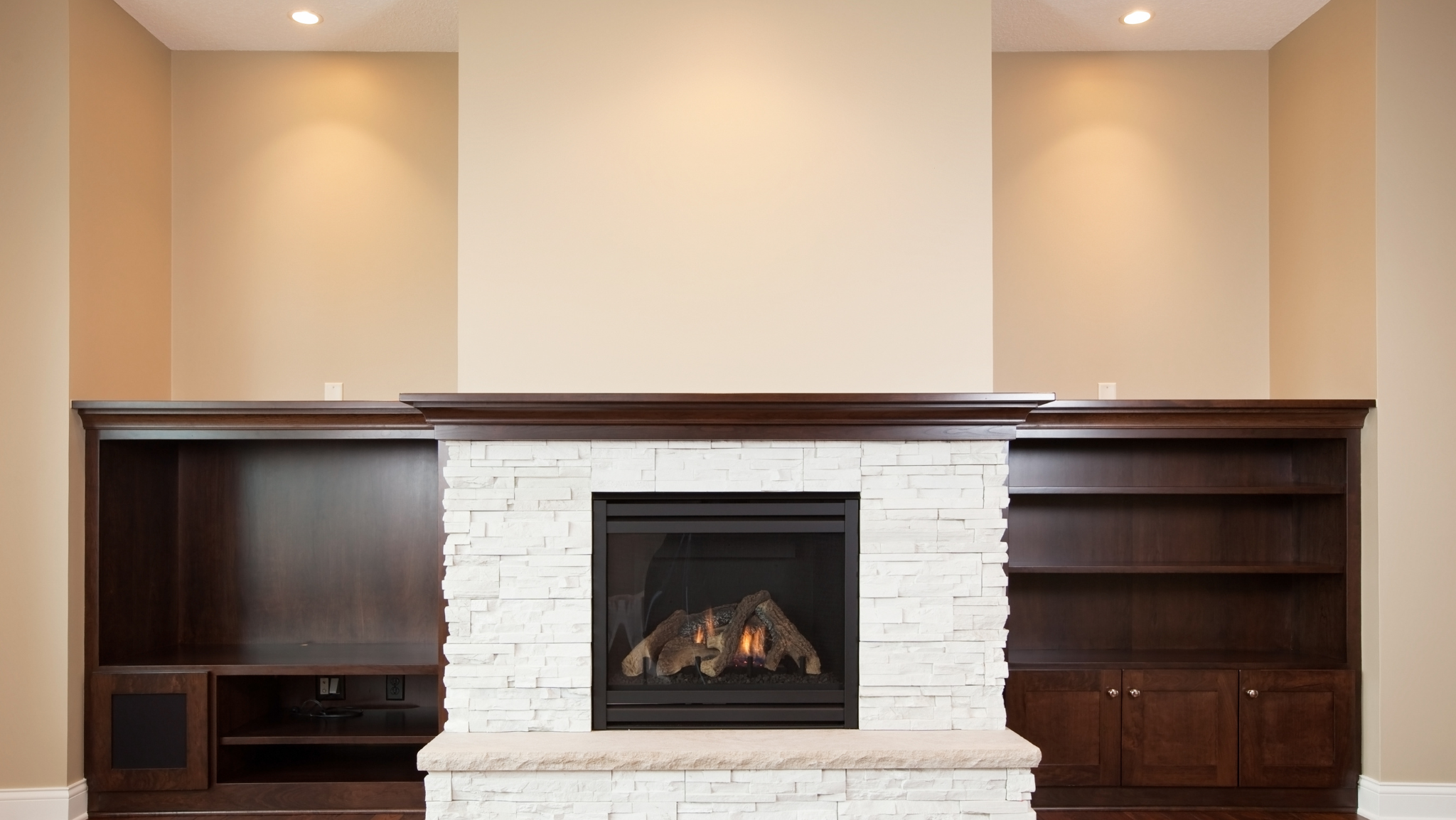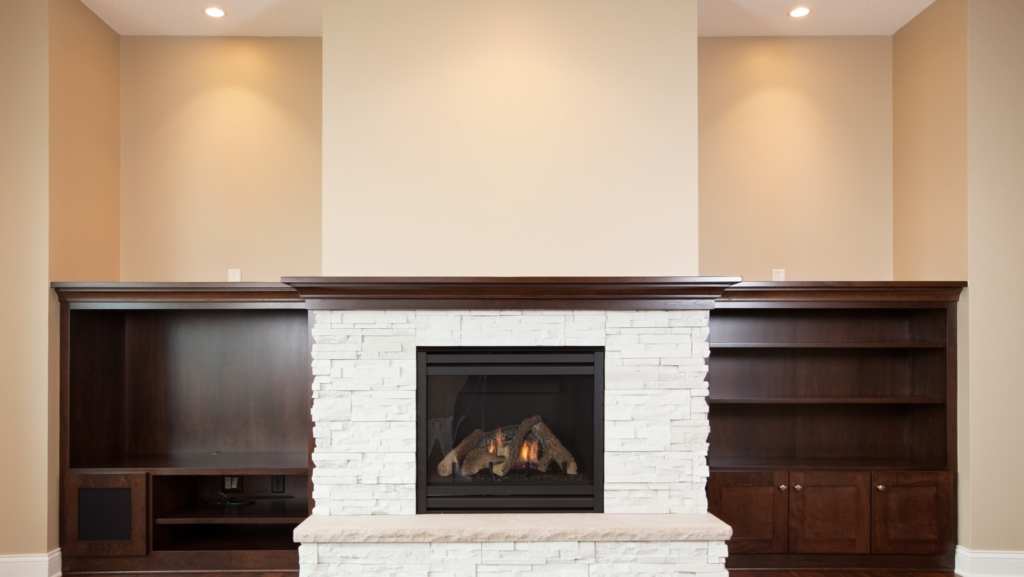 Wood's inherent warmth and texture can immediately elevate the atmosphere while giving depth and character to any space. A wood accent wall, whether made of salvaged barn wood, rich mahogany, or sleek oak panels, offers a visually appealing focal point that emits both rustic charm and sophisticated elegance. The wood's distinct grain patterns and earthy tones stand out against surrounding surfaces and suit a wide range of design styles. Bring nature's touch inside by enhancing your room with the mesmerizing beauty of a wood accent wall.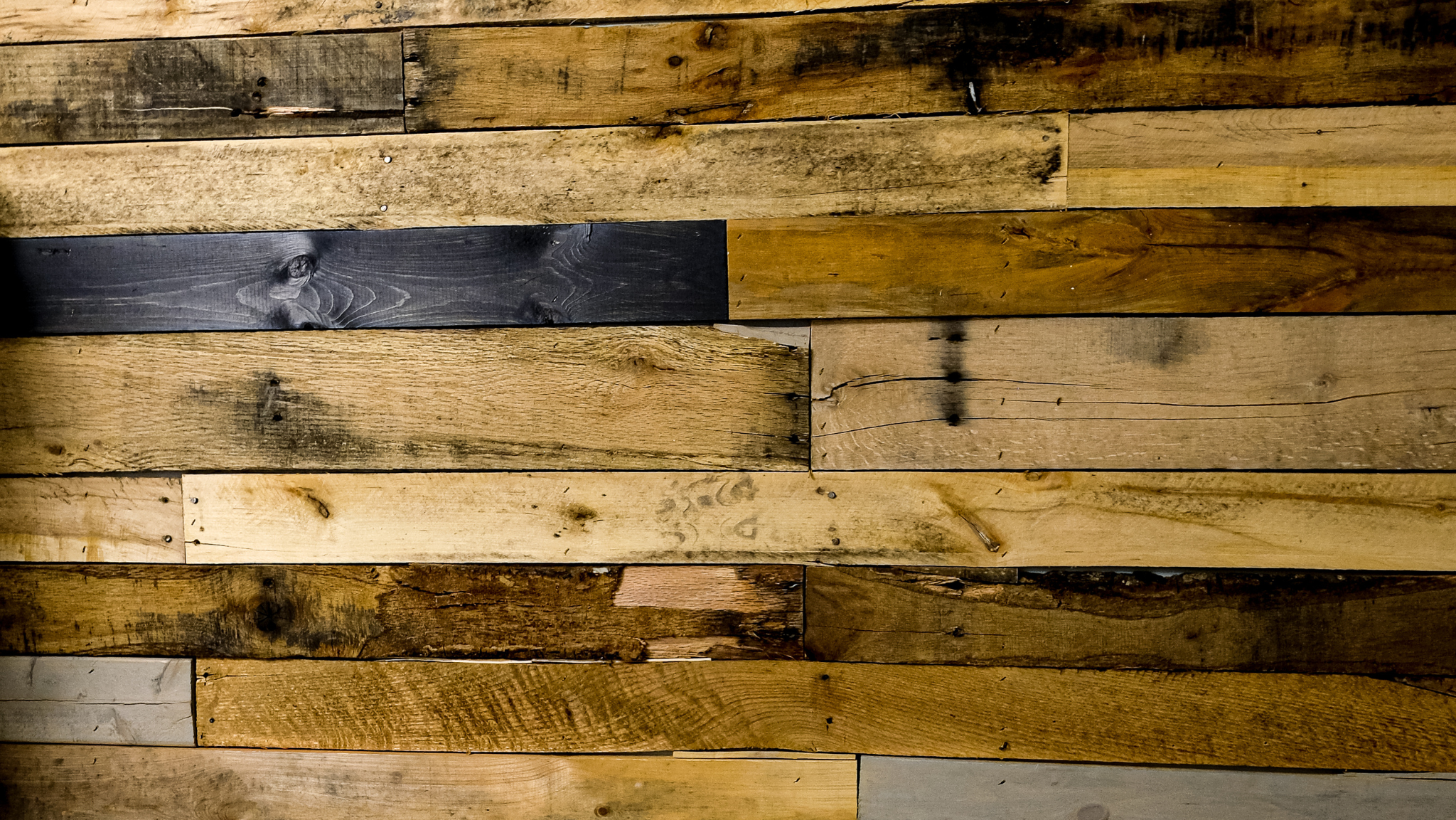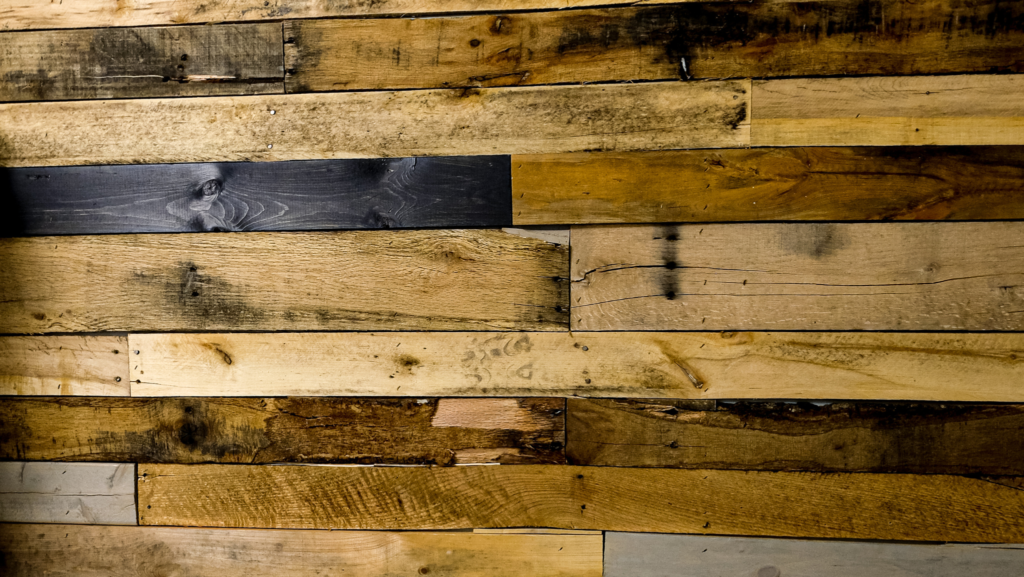 An innovative approach to creating the perfect accent wall involves dividing a spacious wall into three distinct sections with a single bold color occupying the central portion. In this case, a black wall adorned with elegant white streaks infuses the area with a touch of luxury especially when accompanied by glass shelves or a sleek glass-top coffee table. By choosing neutral colors for the furnishings, attention naturally gravitates towards the striking wall design allowing it to become the focal point of the room. This alternative technique artfully balances visual interest and harmony resulting in a captivating and sophisticated space.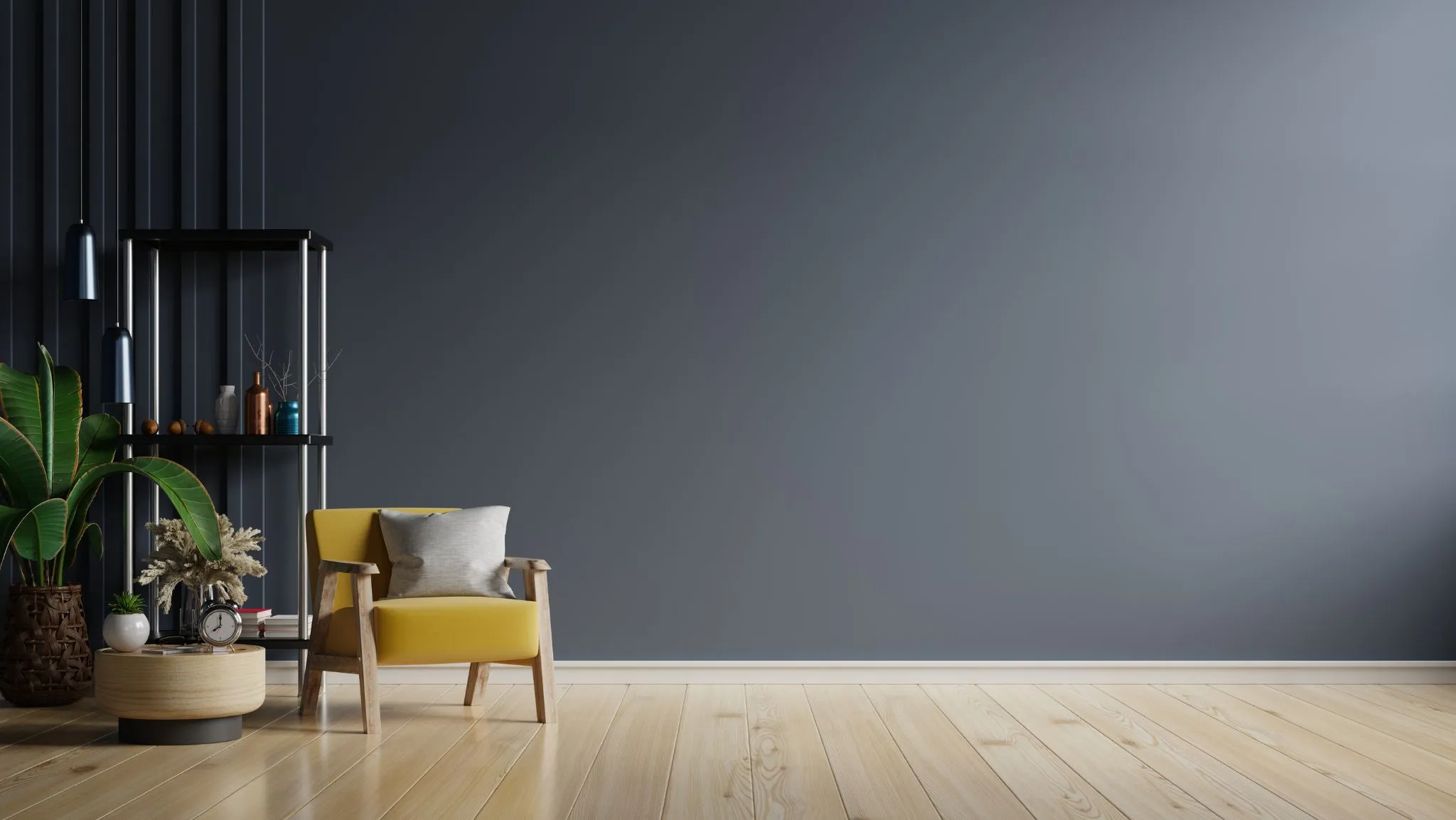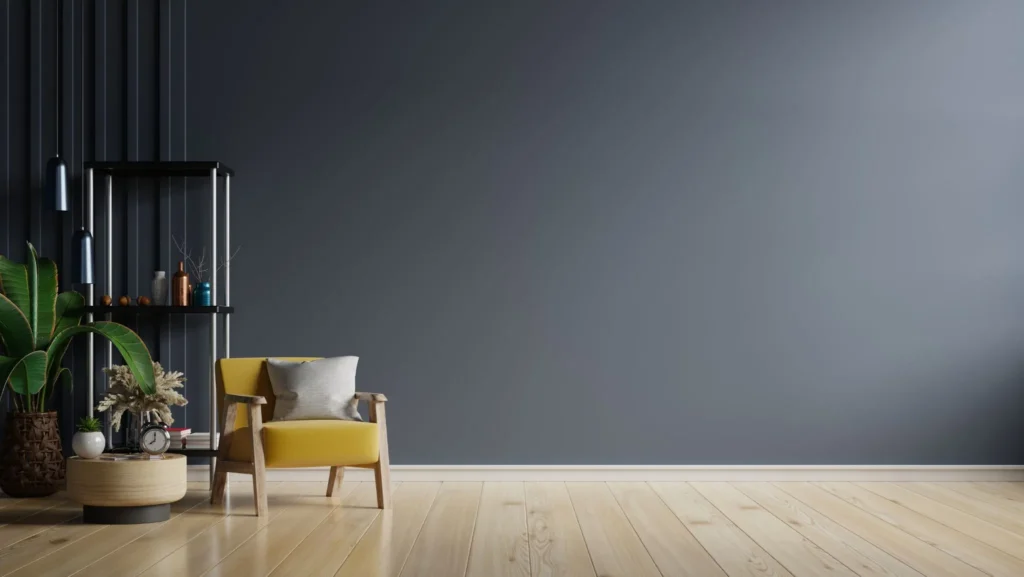 Elevate the aesthetic appeal of your living room by transforming your fireplace into a captivating brick accent wall. This design choice infuses the space with a charming mid-century atmosphere creating a focal point that exudes timeless elegance. The rustic allure of the brick accent wall harmonizes beautifully with wood furniture and décor forging a seamless connection between natural elements. By incorporating this distinctive feature, you breathe new life into your living room by imbuing it with warmth, character, and a touch of vintage charm.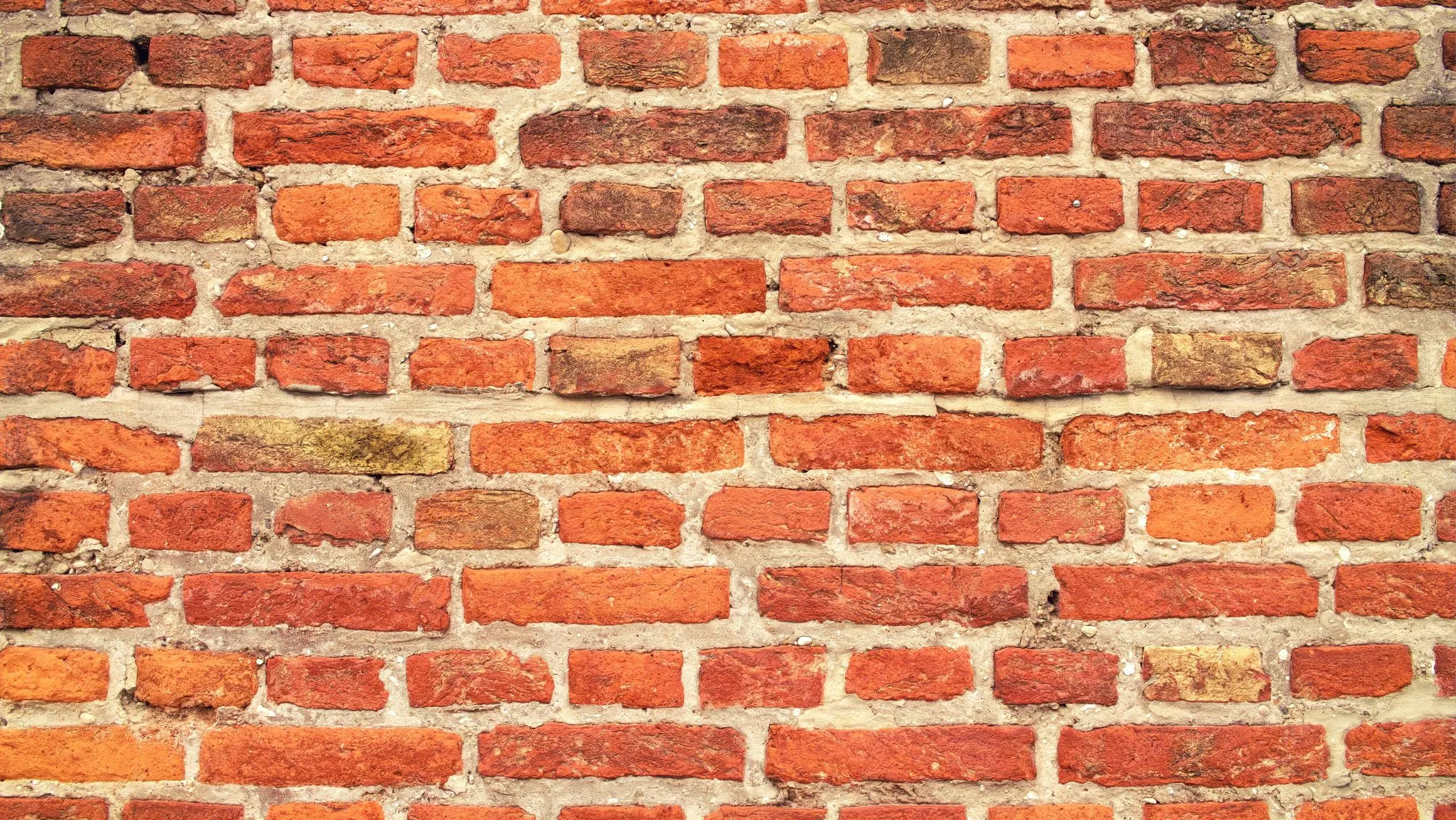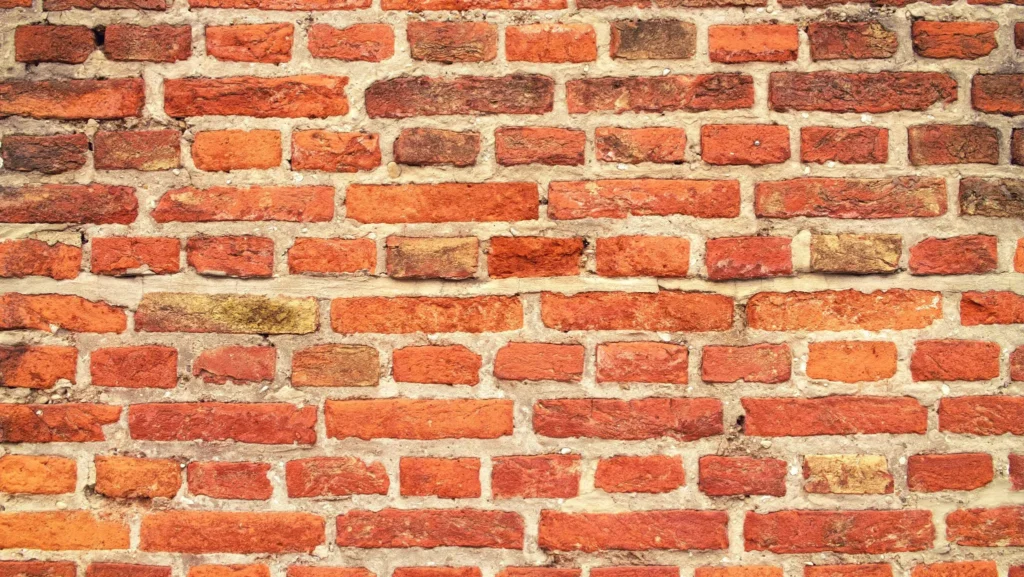 Discover the artistry of a partial accent wall, where less becomes more in creating a captivating focal point. By selectively applying a pop of color to a portion of the wall, you achieve a visually dynamic effect that attracts attention. Whether it's a bold stripe, an intricate stencil pattern, or a textured panel, the partial accent wall adds a touch of intrigue and personality to the space. Choose your preferred paint color to highlight specific areas, such as a cozy reading nook or a stylish dining area.
Unleash the full potential of a striking focal point by going beyond a mere brightly painted wall and incorporating an art piece within the same captivating color scheme. In this context, layered canvases mounted atop one another create a visually dynamic and captivating display. Alternatively, a thoughtfully curated gallery wall featuring prints in the same color family can achieve a similarly impactful effect. By integrating art into the design scheme, you elevate the visual appeal of the space permeating it with artistic flair and creating a mesmerizing centerpiece that sparks conversation.
Designing your living room accent wall can become the perfect opportunity to creatively express your own unique style. From color block walls to traditional patterned ones, there is a plethora of inspiring designs you can choose from. Whether you are looking for something eye-catching, subtle, or simply modern and minimalistic -when it comes to designing your own accent wall, the possibilities are endless. So go ahead and let your creativity shine!