Are you looking for a stunning home decor that combines the best of both worlds: comfort and style? Then modern Mediterranean interior design may be just what you're looking for! From subtle color schemes to rustic wood accents, it exudes elegance, sophistication, and warmth. With its rich, timeless aesthetic that evokes simpler times, Mediterranean decor can instantly transform any space from dull to extraordinary. In this blog post, we'll explore all that this beautiful design style has to offer and how you can easily bring it into your own home!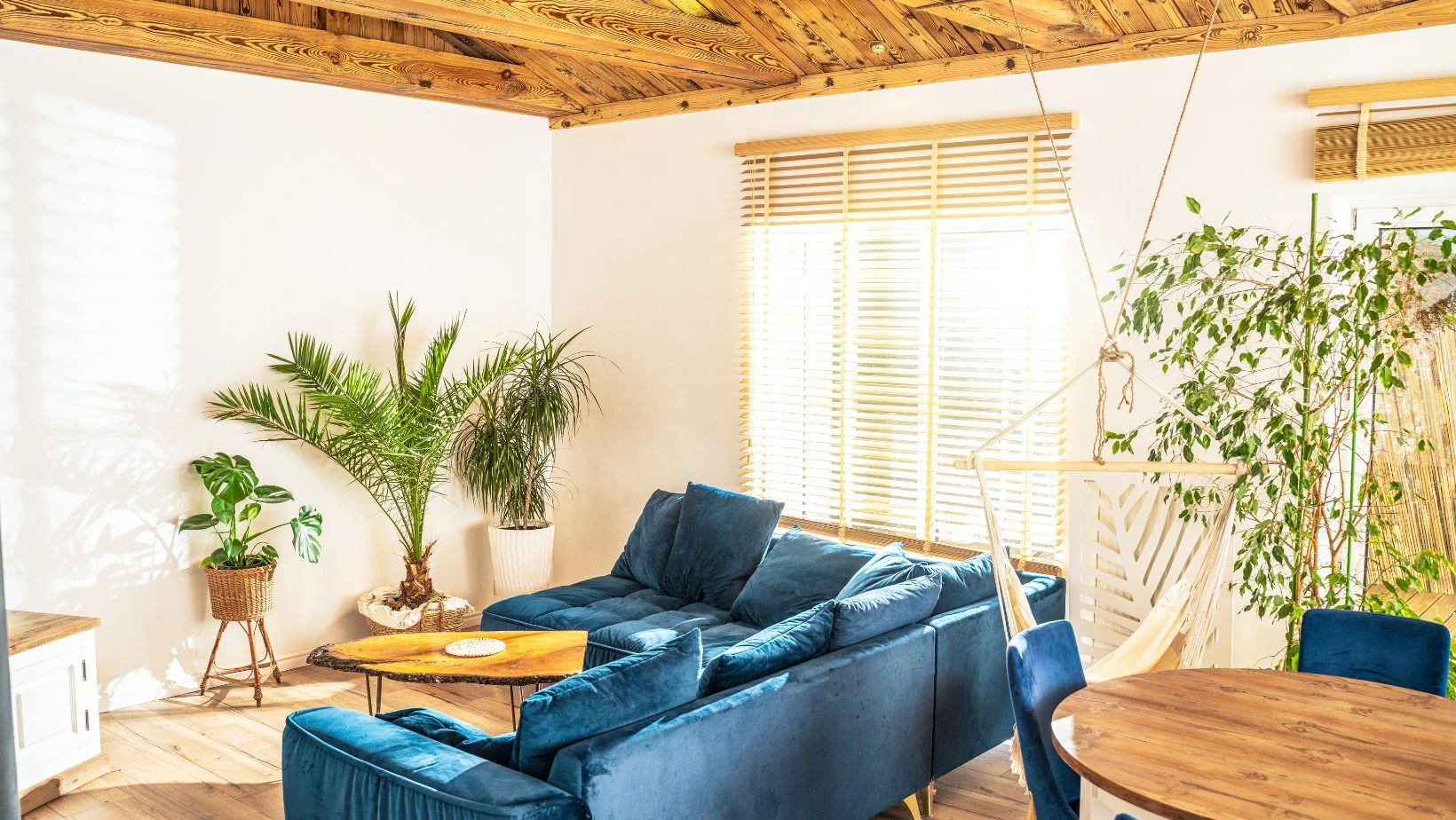 What is Mediterranean Interior Design?
Mediterranean-style interior design is an enduring aesthetic that draws inspiration from the diverse cultures found in countries bordering the Mediterranean Sea including Spain, Italy, Greece, and beyond. Featuring an array of lush and colorful textiles, this look employs warm earth tones to create a comforting atmosphere perfect for relaxing and unwinding. This style focuses on creating a connection between people, nature, and culture. While it's an old style by today's standards, modern variations of Mediterranean-style interior design are just as popular as ever – breathing timeless beauty into any home or business.
Key Elements of Modern Mediterranean Interior Design
A preference for

outdoor spaces

as an extension of the home

Encouraging more sunlight and views of the outside world

Interior and exterior arched casings and windows

Wooden or tiled flooring, a natural

stone wall

, and exposed beams

Spaces with plenty of ventilation and airflow

Wood, rattan, tile, pottery, terracotta, wrought iron, linen, cotton, and other earthy elements are used as decorative finishes and accents

Natural wood floors, white

plaster walls

, and no wallpaper

Space designed for entertaining and spending time with loved ones

Shared spaces usually have several seating arrangements and a large table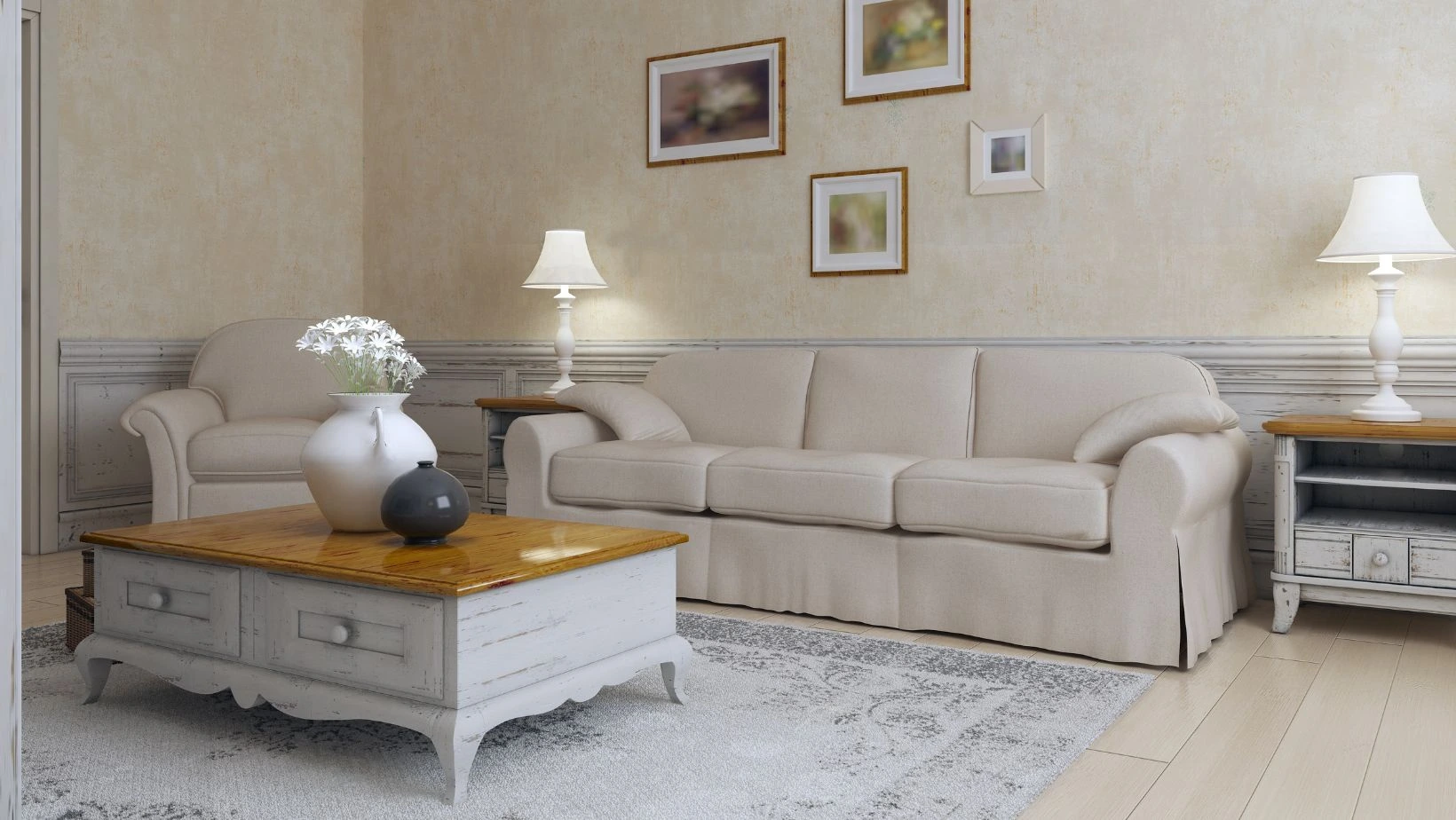 How to Implement This Style into your Home
If you're going for a look that emphasizes natural elements, it makes sense to include touches that whisper the living world. Vines and other plants, as well as more traditional botanicals like lemon and olive trees (if appropriate to your region), can be a beautiful addition to this style. And for an extra touch of realism, consider planting them in blemished rustic pots.
This style wouldn't be complete without a splash of blue from the Mediterranean sea. The blue color, from vivid cobalt to dark navy, is central to this design aesthetic; thus, you should use it liberally in your decor. Hand-painted tiles provide a touch of the seashore to both indoor and outdoor spaces—soon you'll practically hear the waves crashing!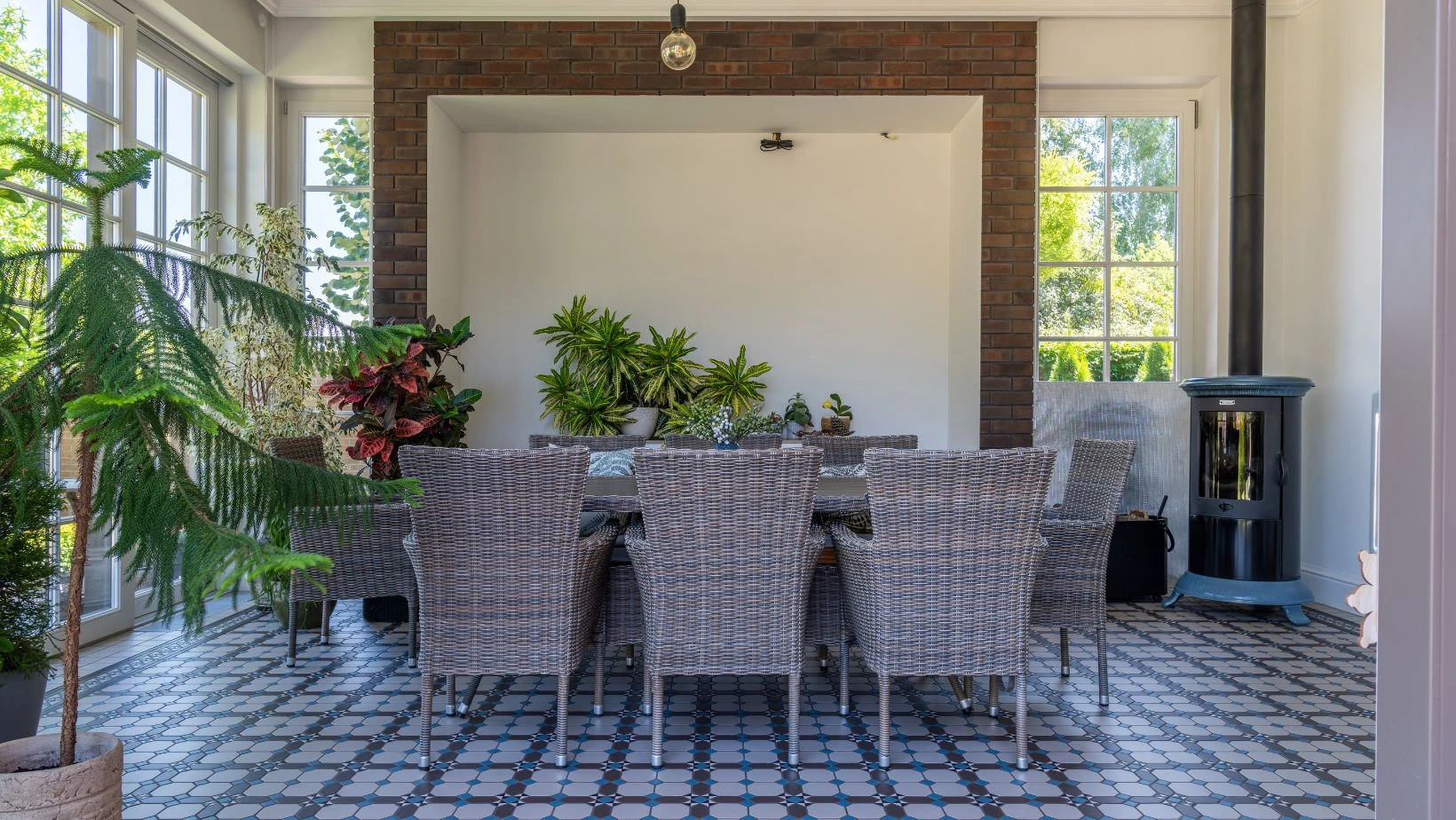 Any natural materials, but especially wooden pieces, may do wonders for softening an otherwise clinical white space. Whether you have functional wood beams in your interior or prefer to add them for aesthetic purposes, a little timber is always an elegant addition. Burled and hand-hewn wood pieces are a good choice for this aesthetic thanks to their natural, warm, rustic feel.
Indoor-outdoor living is the pinnacle of the traditional Mediterranean lifestyle. Many features of this design (plaster, stone accents, airy linen textiles) function just as well outside as they do inside, making it simple to expand your living room out into the outdoors. Choose a modest, sculpted fire pit, then gather some chairs and relax in your outdoor haven. It's almost as wonderful as a vacation!
It's important to have plenty of windows in order to let in natural light. Sunshine may do wonders for your mood and energy levels. Windows are strategically placed in Mediterranean-style interiors to provide an abundance of natural light. To create the airy and cheerful atmosphere typical of Mediterranean designs, large glass windows, french doors, or sliding glass doors are typically installed.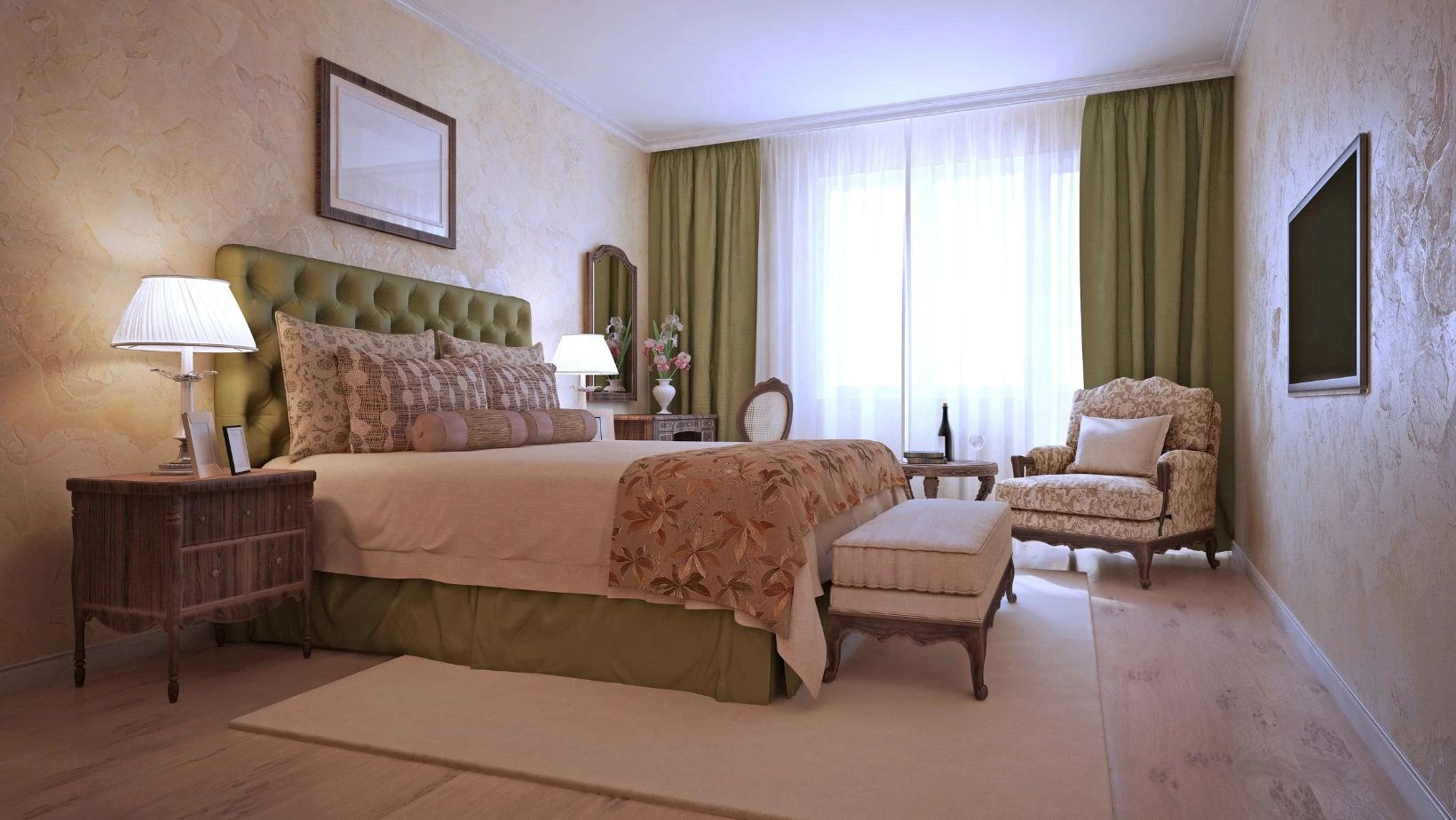 Naturally, not every homeowner is fortunate enough to have a built-in archway which is a trademark of Mediterranean architecture. If you don't feel up to building one from scratch, there's no need to worry.
Adding the illusion of an arch to a flat wall by painting it in a traditional arch form with a contrasting color won't fool your visitors, but it will make for a fun design feature. Shelves placed "within" the arch add to the illusion. Try making the opening a half circle and use it as a pass-through door for extra elegance.
Despite their seeming triviality, the right accessories can transform a space completely. You may use rugs with classic patterns and subtle colors to ground a room, or you can add a dash of color with a rug in a bold pattern and bright hues to complement any design. Plants, such as a rubber plant or a fiddle leaf fig, make for a wonderful accent in a contemporary setting. Plants like the Sansevieria, Areca, ZZ, and lemon would look great in your home as well.
Although the interiors of a Mediterranean home might seem lavish, they are often more modest in appearance and more focused on practicality. Use neutral colors like white, cream, and blue for a clean look. Bedrooms with a Moroccan motif might benefit from the traditional look of a canopy bed and stucco walls. Rattan, linen, cotton, and wood are all great options for this kind of simplistic design.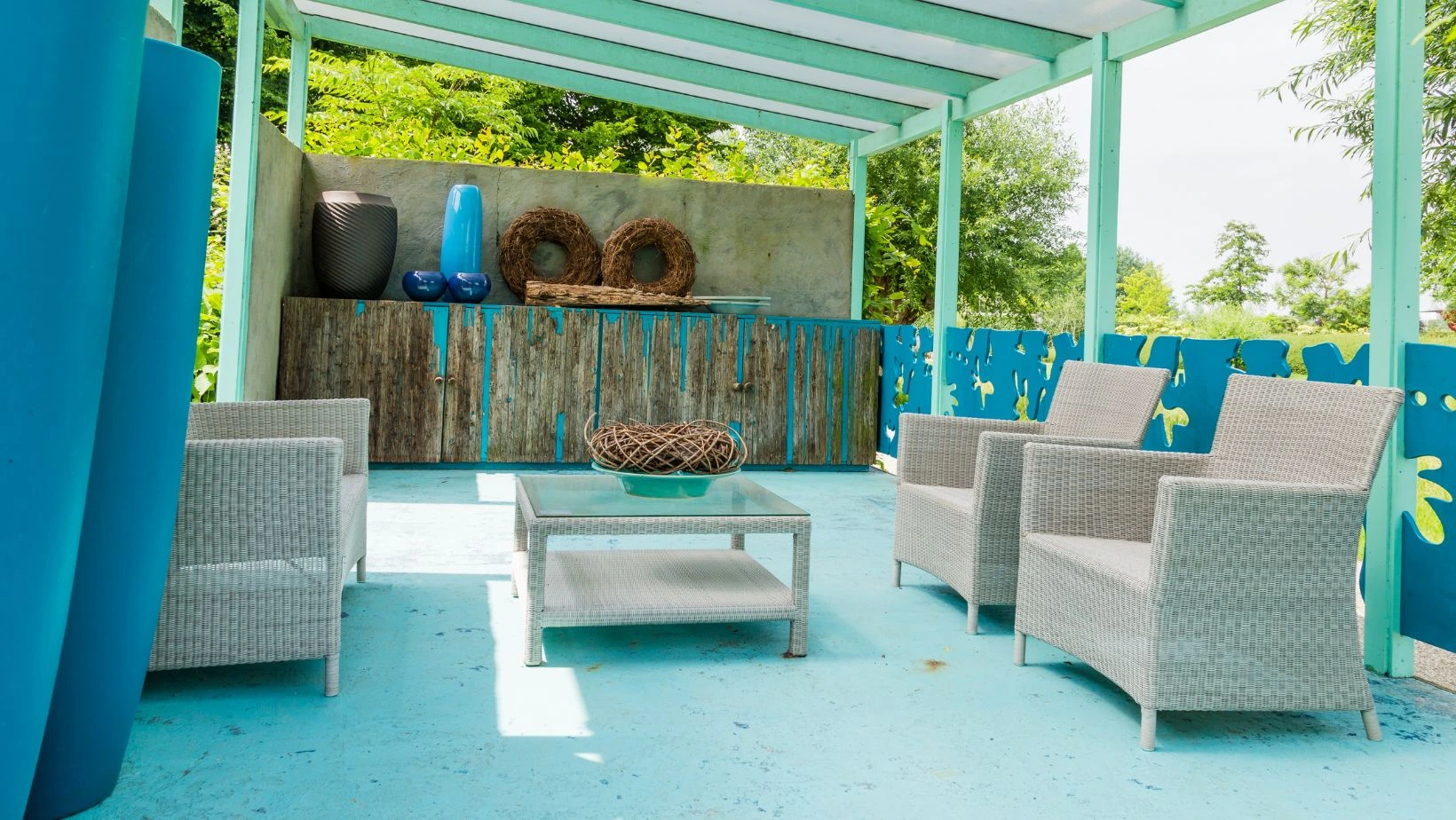 To sum up, modern Mediterranean interior design is the perfect style to suit your decorating needs if you're looking for an aesthetic filled with a touch of luxury and elegance. Rich colors combined with a variety of textures showcase the traditional aesthetic that captures the soul of this beloved style. Modern Mediterranean interior design might be just what you need to make a room seem as if it has been snatched away from the sun-drenched coasts of Southern Europe!